WINTER NYC RESTAURANT WEEK
January 22 - February 9
---
Warm up at one of our New York City landmark locations for this year's Winter Restaurant Week! Join us for a $29 three course lunch or a $42 three course dinner.
Sample delicious dishes like Blue Crab Bisque at Brasserie 8 1/2, Red Snapper a la Plancha at The Sea Grill and Five Spice Duck Confit at STATE Grill and Bar. If you're craving decadence try any one of the risottos being offered: Wild Mushroom and Short Rib at Nick + Stef's Steakhouse, Seafood Saffron at Naples 45, and a Pastis Risotto at Cafe Centro.
For dessert, indulge in a Spiced Pear Crumble at Yellow Magnolia Cafe or a Valrhona Chocolate Soufflé Cake at Rock Center Café.
See below for additional information and menus for our Restaurant Week participating restaurants.
ROCK CENTER CAFÉ
Rock Center CafÉ is an American grill serving a seasonally-updated menu along with house-crafted cocktails and New York's top brews, overlooking The Rink at Rockefeller Center.
THE SEA GRILL
The Sea Grill in Rockefeller Center offers the highest quality, freshest seafood prepared in impeccable style. Expect signature appetizers, freshly-shucked oysters and flawless sushi and sashimi.
STELLA 34
Located inside of Macy's in Herald Square, Stella 34 Trattoria is a modern Italian restaurant showcasing al forno entrees, housemade pasta, authentic Neapolitan-style pizzas, and fresh salads.
NICK AND STEF'S STEAKHOUSE
Steps away from Penn Station, Nick + Stef's offers superb dry-aged cuts of beef, signature sides, and traditional steakhouse specialties.


STATE GRILL AND BAR
STATE Grill and Bar is an elegant restaurant located inside the iconic Empire State Building that offers classic American dishes made with seasonal ingredients with a touch of modern culinary style.
LINCOLN RISTORANTE
Chef Shea Gallante is bringing a new style of Italian food to Lincoln, refined and rustic, personal and classic.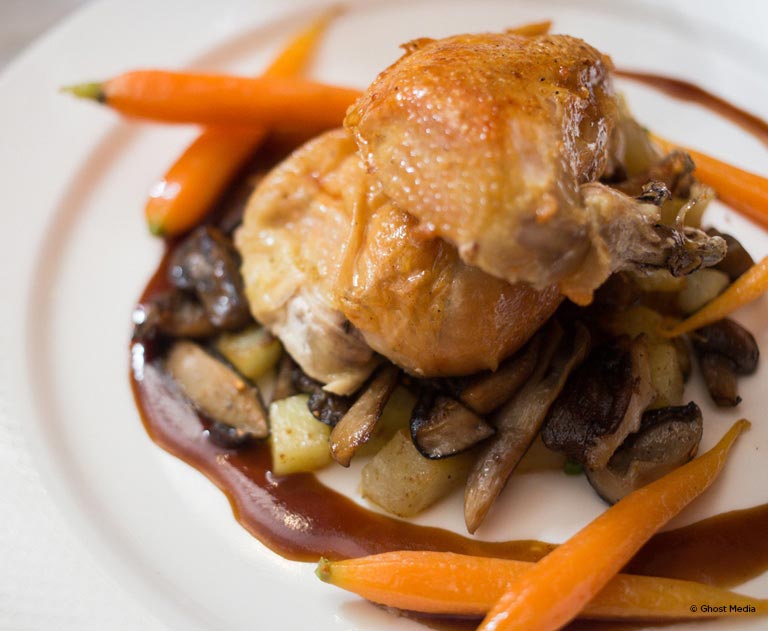 BRASSERIE 8 ½
Brasserie 8 ½ is a stylish French brasserie located just steps from 5th Avenue. Enjoy beloved classics with a light, innovative touch, such as Cote de Couef and Moules Frites.
NAPLES 45
Neapolitan pizza is the house specialty in this Midtown ristorante, along with antipasti, pastas, and Italian fish and meat entrees.
CAFE CENTRO
Inside the landmark MetLife Building lies this Parisian brasserie offering a menu of French favorites with a Mediterranean twist. The best-kept secret in Midtown!
LA FONDA DEL SOL
Indulge in vibrant Spanish cuisine and an expansive selection of tapas at La Fonda del Sol. Signature items include tuna tacos, garlic shrimp, paellas, and croquetas.
YELLOW MAGNOLIA CAFÉ
Yellow Magnolia Café offers modern, vegetable-focused cuisine in a one-of-a-kind setting nestled within Brooklyn Botanic Garden's iconic landscape.