Patina Restaurant Group List
---
Special Offer:
Celebrate Your Birthday with Us!
By registering and becoming a member of the Patina Restaurant Group subscriber list, you will receive news about special exciting offers, wine dinners and food celebrations throughout the month. As a thank you, we will send you either a $30 or $50 birthday offer to help you celebrate!*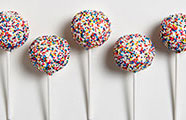 You will be able to unsubscribe at any time by using the unsubscribe link in each message you receive from us.
Patina Restaurant Group respects your privacy and does not sell or release membership information. You may contact us at webmaster@patinagroup.com
*Exact amount of birthday offer is contingent on the location where you plan on redeeming. For more information, please click on Rules & Regulations East Coast or Rules & Regulations West Coast.