Tortilla Jo's
Celebrating the culinary heritage of Mexico, Tortilla Jo's is the place to be when visiting Downtown Disney. Our south-of-the-border Mexican cuisine, tableside guacamole, and tequila libations all promote the authenticity of our open kitchen restaurant. A sweeping view of the promenade is seen from our outdoor patio and balcony, each equipped with a fully stocked bar. The inside cantina is home to over 100 types of tequila that give your margarita an unforgettable flavor. Our vibrant spirit and modern pueblo atmosphere make dining at Tortilla Jo's an experience not to be missed for Mexican food lovers.
For reservations call
714 535 5000
---
Visit Our Other Downtown Disney Restaurants
Catal Restaurant located in Downtown Disney Anaheim offers an American, Mediterranean-style menu with outdoor dining views of the Disneyland fireworks.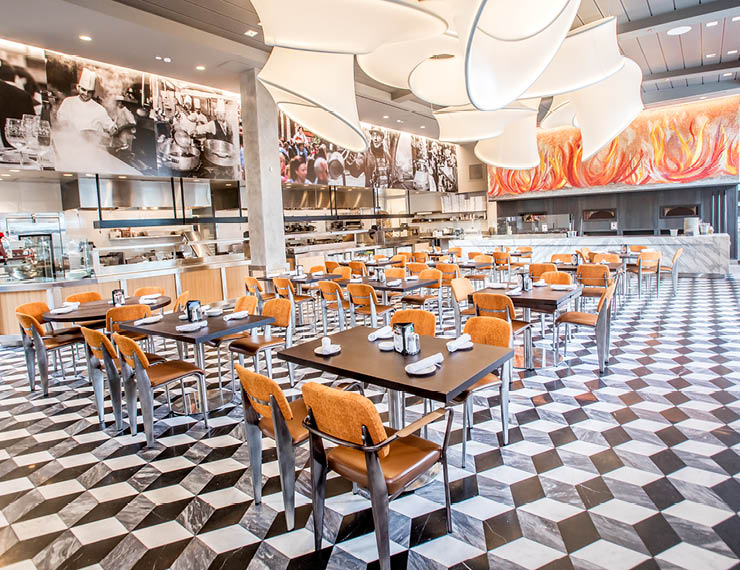 Naples Ristorante E Pizzeria is an Italian restaurant and bar in Downtown Disney, Anaheim serving pizza with outdoor dining in a fun family atmosphere.
Napolini offers quick service dining for breakfast, lunch and dinner in Downtown Disney Anaheim featuring dine-in or to-go options including pizza, sandwiches and salads.
Taqueria at Tortilla Jo's in Downtown Disney Anaheim is a Mexican fast food dining restaurant serving tacos, nachos, burritos and breakfast to go with outdoor dining available.
Uva Bar & Cafe next to Catal Restaurant in Downtown Disney Anaheim serves breakfast, lunch and dinner featuring an outdoor bar serving craft beer and hand crafted cocktails.