Whether you're attending a performance or not
---
Enjoy contemporary American cuisine by Executive Chef Richard Diamonte at pre-curtain or during intermission, in an atmosphere highlighted by spectacular chandeliers and original masterpieces by Marc Chagall.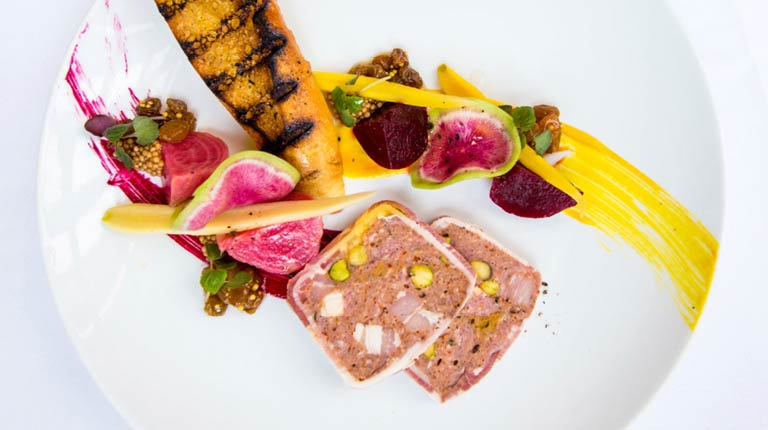 Pre-Curtain
The Grand Tier offers an optional $78 prix fixe dinner menu starting 2 hours before the curtain - avoid the wait by pre-ordering at DiningAtMetOpera.com. Enjoy Executive Chef Richard Diamonte's contemporary American cuisine pre-curtain, with the option of having your dessert waiting for you at your table at intermission. À la carte options are also available, from our beautiful Pâté de Campagne to our Winter Truffle Tortellini, which pair beautifully with the wide array of choices on our wine and cocktail list.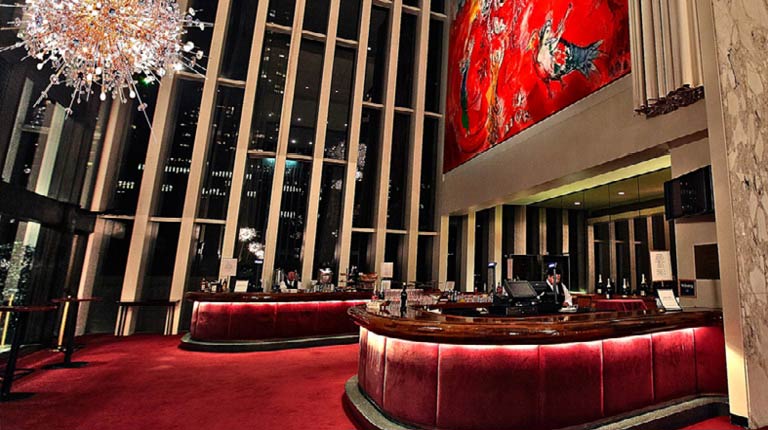 Intermission Dining
Our $65 prix fixe menu or à la carte options are also available at intermission and can be pre-ordered at DiningAtMetOpera.com. Looking for something lighter between acts? Choose between 30 gram portions of Royal Belgian Siberian, Platinum, or Osetra Caviar with traditional accompaniments.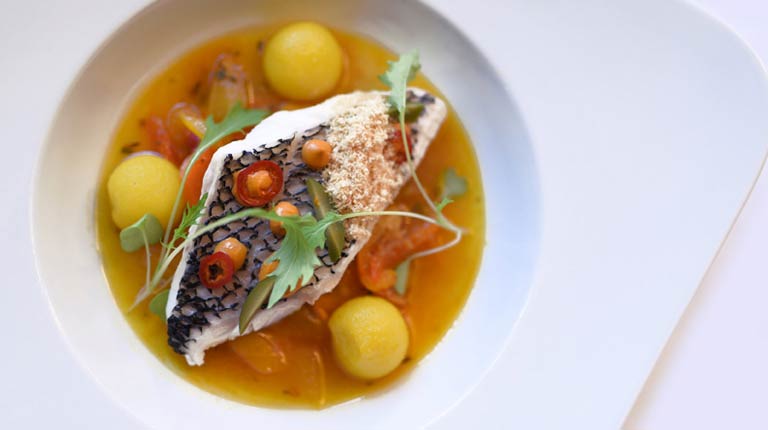 Non-Ticket Holders
You are welcome to dine with us anytime with a reservation, whether you're attending a performance or not. Join us nightly for dinner at starting at 8:00 PM as well as for Sunday brunch from 11:30am to 2:00p, featuring live recitals from rising Met artists.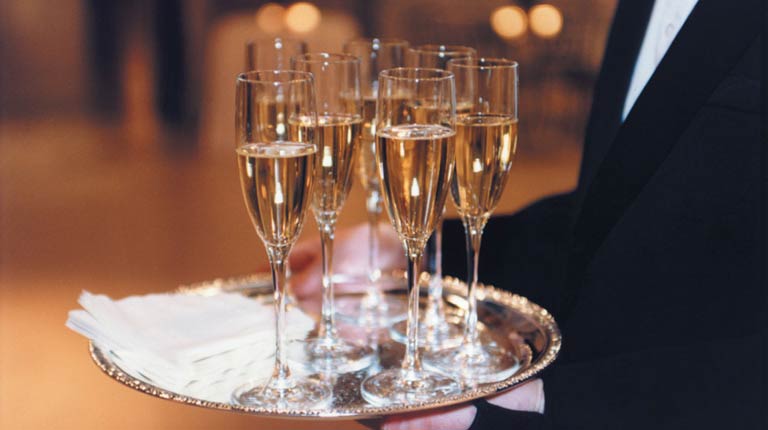 Express Champagne
Interested in making your night more sparkling? Pre-order and enjoy a glass of champagne pre-curtain, at intermission or both with just a few clicks!
FAQ
What is the dress code at the Grand Tier Restaurant?
While there is no dress code at the Met Opera, the setting and occasion are somewhat formal. We recommend comfortable clothing appropriate for a professional setting.
What is the seating chart at the Grand Tier Restaurant?
Seating at the Grand Tier Restaurant wraps around the grand tier level of the foyer at the Met Opera. For special requests, please call 212-799-3400. While all requests cannot be guaranteed, we will do our best to honor them.
Is the Grand Tier Restaurant open to the public?
Yes, the Grand Tier Restaurant is open to the public with reservations made by calling 212-799-3400 or visiting our website GrandTierNY.com. You do not need a ticket to dine with us, but you must make a reservation. If you are attending a Lincoln Center performance, you can dine with us on a first-come, first-serve basis depending on availability. We do not accept walk-ins from outside the building at this time, unfortunately.
What time does the Grand Tier Restaurant open?
The Grand Tier Restaurant opens two hours before every performance at the Metropolitan Opera House. It remains open throughout the evening for dinner with reservations available even if you are not seeing the show. We are also open for Sunday brunch weekly with recitals from rising Met artists in the dining room, with reservations available at 11:00 AM and 11:30 AM for the 12:15 PM performance and reservations available at 1:00 PM and 1:30 PM for the 2:00 PM performance.