Naples 45 Ristorante e Pizzeria
DUE ORE
Mon – Friday | 5 – 7pm
Every weekday from 5pm – 7pm, enjoy complimentary slices of our authentic margherita pizza at the bar. These exceptional Neapolitan pies are best enjoyed with cold Peroni on draft or a bright glass of chianti. Better yet, pair the margherita pizza with a margarita cocktail: the Margarita di Italiana, made with grappa, limoncello and fresh lime juice, is only $7 during Due Ore.
____________________________________________
An authentic Neapolitan pizzeria and Italian restaurant situated in the landmark MetLife Building at Grand Central Terminal at East 45th Street, Naples 45 offers al fresco dining in the warmer months and regional Southern Italian specialties with friendly take-out service and gourmet brick-oven slices to go. Naples 45 was awarded the coveted certification of "La Vera Pizza Napoletana"—one of only three such awards in New York City—in recognition of serving authentic Neapolitan pizza made with traditional ingredients, methods, and wood-burning ovens.
"One of America's 10 Greatest Pizzas" – American Heritage Magazine
"Best Pizza in Midtown" – Midtown Lunch
When you dine at Naples 45 Ristorante e Pizzeria, One Parking (200 Park Avenue) offers you a special rate of $25 for up to 4 hours of parking. Please be sure to ask your server for a validation sticker at the end of your meal.
---
Visit Our Other Restaurants near Grand Central
Cafe Centro is a brasserie-style French restaurant serving breakfast, lunch & dinner near Grand Central in Midtown NYC.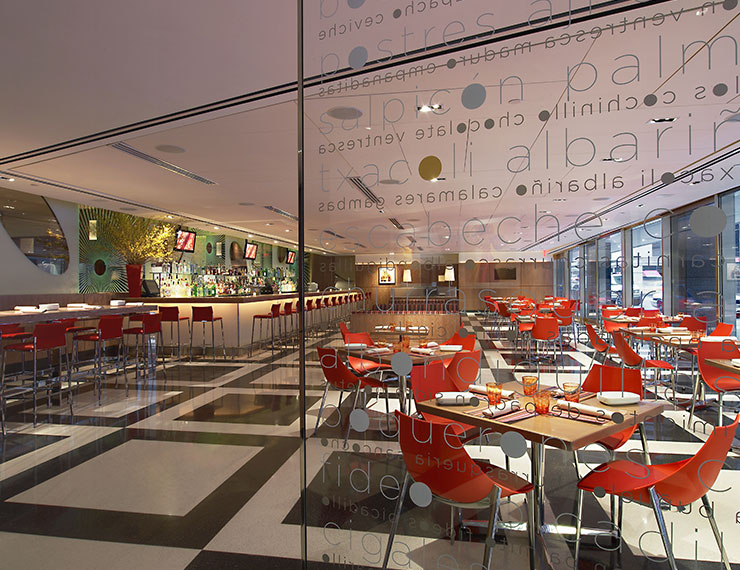 La Fonda del Sol is a Spanish tapas and Latin American restaurant and wine bar located next to Grand Central Station in Midtown NYC.
The Beer Bar near Grand Central Station in Midtown NYC is known for its craft beer, burgers, and happy hour and has a large patio for outdoor dining.