Naples 45 Ristorante e Pizzeria
DUE ORE
Mon – Friday | 5 – 7pm
Every weekday from 5pm – 7pm, enjoy complimentary slices of our authentic margherita pizza at the bar. These exceptional pies are best enjoyed with cold Peroni on draft or a bright glass of chianti. Better yet, pair the margherita pizza with a margarita cocktail: the Margarita di Italiana, made with grappa, limoncello and fresh lime juice, is only $7 during Due Ore.
____________________________________________
A pizzeria and Italian restaurant situated in the landmark MetLife Building next to Grand Central Station, Naples 45 offers a selection of salads, antipasti, pastas and Italian fish and meat entrees. Al fresco dining is also available in the warmer months, as well as take-out service, catering, and gourmet slices to go.
---
Visit Our Other Restaurants near Grand Central
Cafe Centro is a brasserie-style French restaurant serving breakfast, lunch & dinner near Grand Central in Midtown NYC.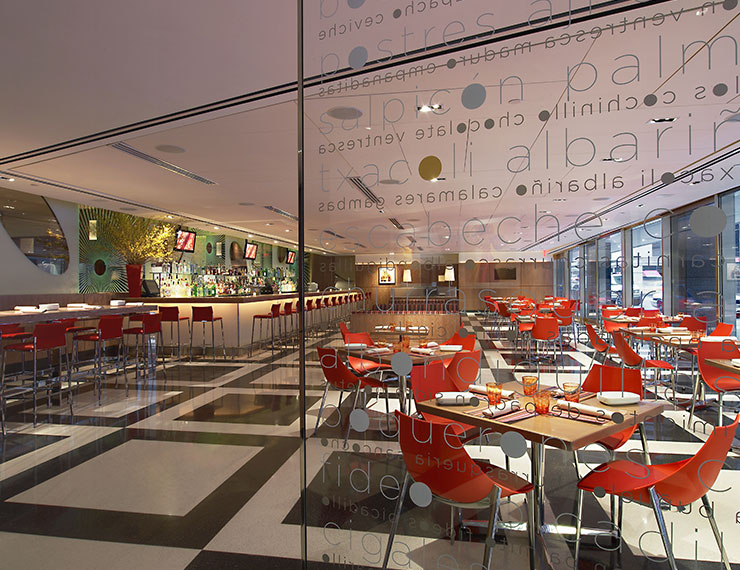 La Fonda del Sol is a Spanish tapas and Latin American restaurant and wine bar located next to Grand Central Station in Midtown NYC.
The Beer Bar near Grand Central Station in Midtown NYC is known for its craft beer, burgers, and happy hour and has a large patio for outdoor dining.