The Grand Tier Restaurant
The Grand Tier Restaurant is set within one of the most spectacular cultural destinations in the world. Located inside Lincoln Center's Metropolitan Opera House, it is a tribute to elegance and artistry. Enjoy contemporary American cuisine by Executive Chef Florian Wehrli at pre-curtain or during intermission, in an atmosphere highlighted by spectacular chandeliers and original masterpieces by Marc Chagall.
Now open to the public for pre-theater dining with reservations. Make your reservation for dinner Monday through Saturday; and matinée dining on Saturdays.
Intermission dining – If you are attending a performance inside The Metropolitan Opera House, you may join us for intermission dining when we serve appetizers and entrées à la carte. Reservations are available by calling
212-799-3400
The Grand Tier Bar – This casual destination offers a full beverage selection with Champagne Bar, sandwiches, and desserts.

Both the Grand Tier Restaurant and Bar are open two hours prior to all performances in the Metropolitan Opera House.

The Metropolitan Opera House is a vibrant home for the most creative and talented singers, conductors, composers, musicians, stage directors, designers, visual artists, choreographers, and dancers from around the world. Under Peter Gelb's leadership, the Met has been elevating its theatrical standards by significantly increasing the number of new productions, staged by the most imaginative directors working in theater and opera, and has launched a series of initiatives to broaden its reach internationally. Each season the Met stages more than 200 opera performances in New York and more than 800,000 people attend the performances in the opera house.


---
Visit Our Other Lincoln Square Restaurant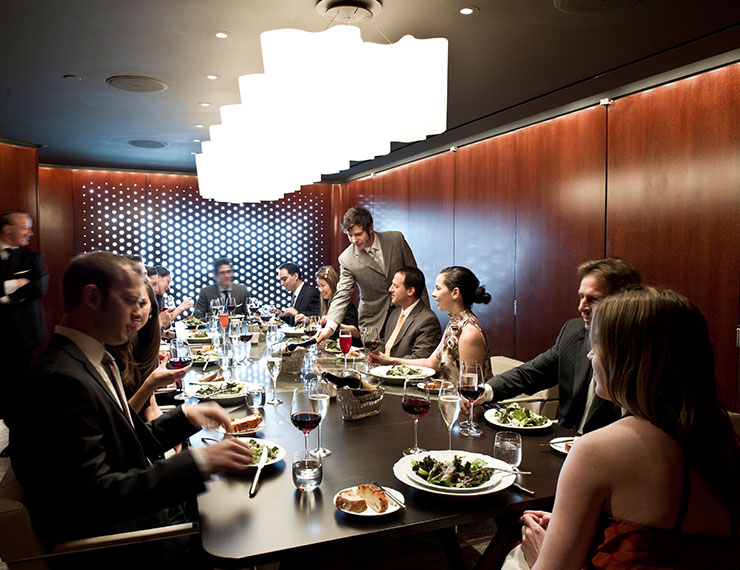 Lincoln Ristorante is a modern Italian restaurant located at Lincoln Square serving lunch, dinner and weekend brunch. Catering and private events available.