Bowers Museum Private Event Space
The majestic fountains, flower gardens and mission-style architecture of Bowers Museum in Santa Ana provide a quintessential Southern California setting for any event. From elegant dinners to business meetings, casual receptions to holiday gatherings, Bowers Museum offers spaces to make any event memorable, and Tangata Restaurant will create a custom menu to perfectly suit your event's needs. Tangata Restaurant also offers private event and wedding catering in Santa Ana.
Discover the event spaces available at at Bowers Museum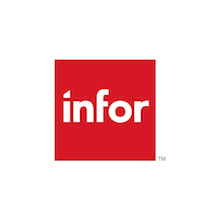 SPECIAL OCCASIONS

The team at Tangata would love to help you plan your next big life event! From landmark birthdays, graduations, bridal and baby showers, anniversary parties, and all of your special moments and accomplishments, Tangata offers a range of menus and beverage packages that are suitable for every memorable celebration.
CORPORATE

Whether you're hosting an all-day meeting, planning a company holiday party, or an employee appreciate event, the team at Tangata has you covered. We offer an array of lunch, dinner, and beverage packages to suit you and your guest's tastes.
WEDDINGS & REHEARSAL DINNERS
Situated in the heart of the iconic Bowers Museum in Santa Ana, Tangata offers an elegant setting for any wedding reception or rehearsal dinner in Orange County. Considering an outdoor wedding? We can create a stunning, classic outdoor dining experience that fits perfectly with the theme of your big day - from the first sip of champagne to the last, delicious morsel. Celebrate the joyous occasion the way you want - our team is happy to reconfigure the space however you would prefer, to ensure that your special day is everything you dreamed of and more!